The Fleetridge Team
Experience and expertise are critical resources to leverage throughout the complex process of selling or acquiring a healthcare business. The same holds true for completing a merger, or simply determining the value of your business so you can formulate effective strategies.
The Fleetridge Pacific healthcare mergers and acquisition team offers both critical qualities, along with professionalism, passion and people skills. Our team is credentialed with extensive experience in M&A, clinical healthcare, analysis, and operations for  healthcare companies. This history allows us to identify the value in facets of your business that competitors who don't specialize in healthcare can't see. In this way, we'll help you maximize your business's market worth.
Meet Our Team:
Beth E. DaSilva  

President
Beth DaSilva is president and founder of Fleetridge Pacific.  She has over 20 years experience both managing and advising Healthcare companies. She is a Certified M&A Advisor and has Bachelors degrees in Business Administration and Accounting and specialized education related to Risk Management, Insurance, Securities, Mergers & Acquisitions and Financial Planning. Her experience has centered on corporate growth and development, business analysis and valuation, and structuring of company acquisitions and divestitures. Beth thoroughly enjoys working with successful business owners and is motivated by their entrepreneurial drive. She is currently a member of the California Association of Business Brokers and the Alliance of Merger & Acquisition Advisors. In her spare time, Beth enjoys spending time with her family, cheering for her son on the soccer fields and supporting children's charities.

David L. Hicks, M.D.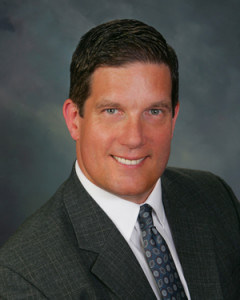 Vice President
David Hicks brings significant clinical and M&A experience to Fleetridge Pacific. He has closed several deals in home health, hospice, and physician practices. He also gained significant investment banking experience while working for the high technology mergers and acquisitions group at Morgan Stanley in New York City. David's understanding of the goals of Fleetridge clients is augmented by his clinical healthcare experience, which includes earning a medical degree, briefly practicing clinical medicine, and conducting award winning basic science research. He earned a Bachelors degree in biology at Harvard College, and an M.D. at the Columbia University College of Physicians and Surgeons. In his spare time David plays guitar and bass guitar in various rock bands and other musical projects, and enjoys spending as much time as possible with his wife and two children.
Doug Standley  
M&A Advisor
Doug brings to Fleetridge hands-on experience as a former CFO of a large home health and community based services agency in East Texas. Having gone through the process of growing an agency, and then managing the process of selling the agency, he understands firsthand how Fleetridge assures the M&A process goes as smoothly as possible. With over 20 years of experience in business operations, management and ownership Doug is knowledgeable about the nuances of operating a multimillion dollar health care business. He earned his Bachelor of Business Administration and Finance from Stephen F. Austin State University. In his spare time he enjoys DIY- projects,  home improvement and welding around his Texas homestead, and spending time traveling and antique hunting with his wife.
George DaSilva  

Director of Marketing
George brings to Fleetridge Pacific over 20 years of marketing experience. At Fleetridge, he is responsible for all marketing activities. Prior to joining Fleetridge, George was National Director of Sales and Marketing for a global real estate investment firm, creating and implementing marketing strategies for a vast national portfolio of luxury assisted living communities, apartment communities, and hotels. In his spare time, he enjoys spending time with his wife and son, exploring the outdoors, and writing music.